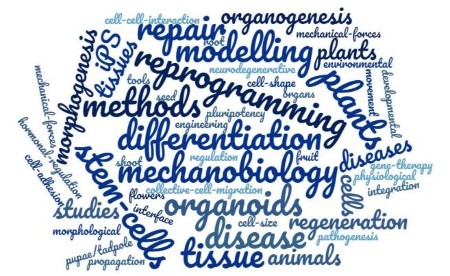 The Editors of BMC Developmental Biology are pleased to announce the launch of five new sections to acknowledge the growing field of developmental biology:
● Stem cell biology and cellular reprogramming
● Organogenesis and organoids
● Morphogenesis and mechanobiology
● Development and disease
● Plant development

Computational fluid dynamics used for developing brain organoid cultures
In a breakthrough study, researchers from Brazil use computational fluid dynamics to generate cost-effective brain organoids that included retinal pigmented cells. Read the full article here.
Aims and scope
BMC Developmental Biology is an open access, peer-reviewed journal that considers articles on the development, growth, differentiation and regeneration of multicellular organisms, including molecular, cellular, tissue, organ and whole organism research.
Editor
Manuscript Editor
Assistant Editor
Rebecca Strong, BioMed Central, UK


Section Editors
Anna-Katerina (Kat) Hadjantonakis is a member of the Sloan Kettering Institute of the Memorial Sloan Kettering Cancer Centre, New York. Kat's lab focus on key events taking place in early mammalian embryos, using the mouse as a tractable model. She is the Section Editor of Early Development Section within BMC Developmental Biology

BMC Series blog

Follow